Paver Patios & Walkways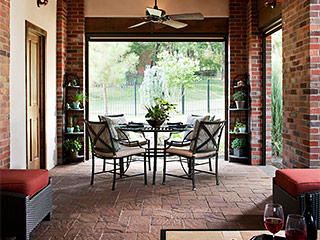 Patios are now become a very popular outdoor living feature and a number of homes across Wekiva Springs, Forest City and Lockhart have them. These areas are essentially an extension of your home and you want them to be as beautifully designed and finished as the rest of your home is. But these areas are different from your home which is completely enclosed by walls and a ceiling.

On the other hand patios could ne semi-enclosed and the materials that are used in building them have to be able to withstand changes in climate in a very effective manner. We at Legacy Pavers have been working consistently in this field for a number of years and are very knowledgeable about the different types of materials that are used in landscaping and the outdoor living features on your property.


Variety and Style
We are able to design the most stunning patios for you and always suggest that paver patios and walkways be used to spruce-up the look of your property. There are a range of pavers to choose from, such as: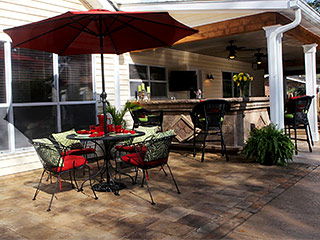 12x12 Slabs
Antiqued Paver
Appian Grande & Appian Stone
Aqua-Bric & Aquaflow
Bergerac & Bergerac Circle
Cambridge Cobble
Classico
Colony & Corinth
Dublin Cobble & Dublin Domino
Eco Dublin & Eco-Holland
Holland Paver Tile
Old World Paver
Urbana Paver Tile & Urbana Stone
Many More
The Distinctive Benefits of Using Pavers
So, why is that homeowners in and around Apopka, opt for that paver patios and walkways? What is it that makes paving so special? One of the primary reasons is that they are very durable and long lasting and they are also very low-maintenance flooring options for outdoor space. Let's take a look at all the benefits in detail: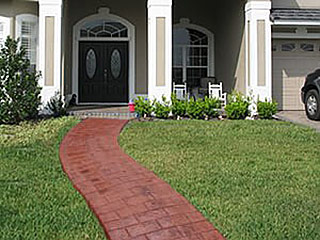 Design Options - In addition to the fact that pavers are available in concrete, brick and natural stone, the design options are almost unlimited. You also have the option to mix and match shapes and colors which helps in creating very unique designs and effects


Versatility - They are very versatile and look good in any outdoor space. Just as you can have paver patios and walkways, the same look and style can be carried through in driveways, pathways. pool side areas and decks. It's very rare to find a material that offers this kind of versatility


Easy Installation - Paver patios and walkways are very easy to install and they just have to be positioned on a layer of compacted sand. This helps in saving on cost and the work also gets done much faster


In addition to this, paver patios and walkways are very high strength and durable and last for years and years and they require very little maintenance as well. For the best paving installations in the region, contact Legacy Pavers on 407-645-3855 or via this online form. We can provide you with customized solutions at the most reasonable prices.