Interlocking Concrete Pavers Sanford, FL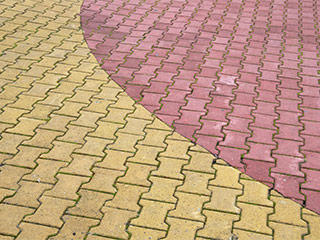 At Legacy Pavers, LLC, we can guarantee the exceptional quality of our paving installation – attractive, sturdy, and long-lasting paver amenities for commercial properties and private residences. We can provide such world-class amenities with our use of premium interlocking concrete pavers that we source straight from the best manufacturers and suppliers.

From Sanford and Orlando to Apopka and Ocoee, our creations dot communities, businesses, and large estates. With over 25 years of experience designing and installing outdoor living amenities and structures using topnotch interlocking concrete pavers, we're truly the right company to hire. Call us now at 407-645-3855 for your questions and concerns.


Why Use Interlocking Concrete Pavers?
We advocate the extensive use of interlocking concrete pavers because of the various benefits that they provide. For one, they come in a wide range of styles, colors, and laying patterns, hence making them ideal for projects that require a high level of customization. They are also easy to maintain and install and have over 30 years' worth life expectancy.

Moreover, interlocking pavers are thrice stronger than poured concrete, and they are likewise resistant to damages caused by constant exposure to freeze-thaw conditions. These materials also adjust to soil conditions, which make them absolutely not prone to cracking like concrete. And when they do get damaged (which is quite rare), it's all too easy to replace the damaged units with brand new ones!


Certified Interlocking Concrete Paver Installers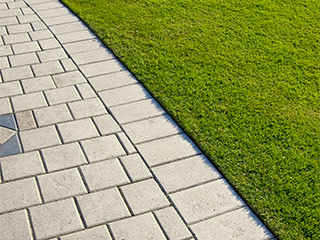 Not all landscaping companies in Florida have dedicated crews who can ensure flawless installation. But with us, you are assured that the people who will be working on your property are expert paver installers. They are certified installers of interlocking concrete pavers and have worked on numerous properties in Sanford and nearby Florida cities.

We are also updated on the latest trends and techniques of installing this type of paver, so you're assured of positive results. We follow a systematic process that begins from the design down to the preparation of the area where the paver amenities are to be installed. Our people routinely do quality assurance checks to make sure that each paver feature is being built to standards.


Partnership with Trusted Suppliers
We know from experience that it is critical to have ready access to top-quality pavers. Through the years, we have established and maintained solid partnership with some of the leading manufacturers of interlocking concrete pavers. These include such trusted names as Belgard, Tremron, Old Castle, and Hanson.

Their offered paver product lines are manufactured in state-of-the-art facilities that produce world-class materials. With our partners, we are able to create paver amenities for clients in Sanford, FL that are as appealing and functional as they are long lasting.


Paver Amenities that We Can Create
Our skilled installers can build practically all kinds of outdoor amenities using the best interlocking concrete pavers. We can install the following: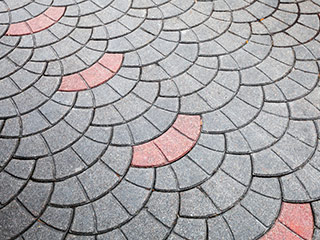 Patios
Driveways
Garden paths
Walkways
Parking areas
Decks
Courtyards
Entryways

Just let us know the amenities that you need for your outdoors, and we'll build them for you.


Call the Paving Experts
If you have questions on our paver installation services, or if you wish to ask for a free price quote, please don't hesitate to call us at 407-645-3855.