Paving Contractor Apopka, FL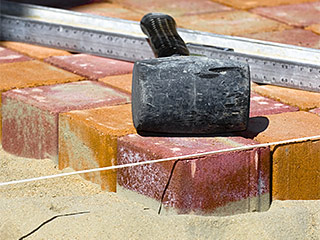 Legacy Pavers, LLC is the leading paving contractor in the Central Florida area. We have been serving clients from Apopka, Sanford, Orlando, Ocoee, and surrounding cities for more than 25 years. This length of experience easily makes us the top choice of most property owners in the areas we serve. Moreover, the excellent work quality that we have been providing our clients with is also one of the reasons why we are always on top of the competition.

If you are planning an outdoor improvement project or you want to bring back the beauty of your old and damaged paved structures, we are the right company to call. We have experienced designers and installers who can create durable, attractive, and long-lasting paver features in your property. We urge you to call us at 407-645-3855 so we can assist you in your concerns. You can also visit our office at 7 W. Main Street, Suite 1100, Apopka, FL to personally discuss with us your ideas and plans.


The Advantages of Hiring an Experienced Paving Contractor
Just a quick search online will give you an idea of the number of paving contractors in Central Florida. However, choosing the best provider is a difficult one since most of them promise the same thing. If you make a wrong decision, you may end up paying for higher installation costs, poor workmanship, and substandard materials.

Don't let these things happen to you by hiring an experienced and trusted paving contractor like us at Legacy Pavers, LLC. We have the expertise in designing and installing all types of paved features and amenities. Here are some more reasons why you should hire our services today: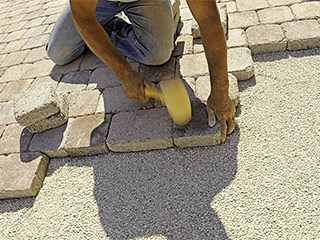 Decades of experience. We take pride in our more than two decades of experience in the paving industry. Our lengthy experience in the field of paver design and installation is our assurance to you that we can take any kind of paving project, whether it is for a residential area or a commercial property.


Certified paver installers. Another credential that you should be looking for in a paver contractor is the skills of their installers. And here at Legacy Pavers, LLC, we ensure that our crews are properly certified and trained in paver installation. They follow the industry standards when installing pavers to give clients like you with durable and long-lasting paved structures.


Partnership with top manufacturers. With our decades of experience as a paving contractor, we have already tried and tested a lot of paver brands for our previous paving projects. But, unfortunately, not all of them can meet our set standards. Some of the best brands that we highly recommend include Belgard, Tremron, and Hanson. These companies use modern technologies to produce top-of-the-line paver products. By using their premium products, our clients are guaranteed of paver features that can last a lifetime.


Excellent Results at Affordable Rates
Our clients from Apopka and surrounding areas are always guaranteed of outstanding workmanship, unique designs, and professional services at affordable rates. Please contact us today so we can provide you an honest estimate of your paving project. Whether it involves creating a new patio and driveway or installing walkways, rest assured that you'll get the best rates from us. Call Florida's most reliable paving contractor at 407-645-3855.