Commercial Pavers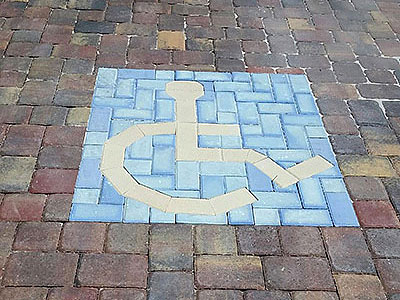 Here at Legacy Pavers, LLC, we have handled several commercial paver installation projects over the years. We understand that each and every client has their own set if unique needs and requirement. It is our goal to install hardscapes for commercial sites to increase the aesthetic appeal and produce durable and functional surfaces for your place of business. We have a team of highly experienced and professional paver contractors and designers who will work side by side with you to ensure that your visions become a reality. No matter how large or small your paving project may be; we are the right company for the job. Our team has all the knowledge and expertise to make your next commercial paver installation project a success!

Our contractors can help you select the right type of pavers for your project for it can be daunting with so many different products on the market nowadays such as concrete pavers, brick, natural stone and permeable paving stones. We will give you all the information needed top make your paver driveways, walkways, pathways, entryways, sidewalks, and outdoor areas both stunning and sturdy. Please don't hesitate to contact us today on 407-645-3855 and we will get your commercial paver project up and running!

One of our exciting paver projects this year was The OASIS Club at ChampionsGate in Orlando, FL. This completed project was featured in the Builder Magazine as one of the top community swimming pools in the United States. The pavers are absolutely stunning in this setting and will offer years of enjoyment for this community.

Click on the images below to view a larger display.


Photo 1

Photo 2

Photo 3