Beautiful Paver Driveways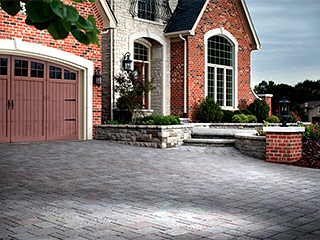 A driveway and the way it has been installed and maintained, is one of the first things that anyone who visits your home, will see. The one sure-shot way of adding to the curb appeal of your property and adding to the allure of the surrounding landscape, is to ensure that you have the best and most beautiful paver driveways. We at Legacy Pavers are one of the leading paver companies across Wekiva Springs, Forest City and Lockhart and have handled scores of large and small projects for customers across the region.

We have the experience, resources and the expertise to handle projects of every scale for residential and commercial customers and we are also proud to say that we get a large number of referrals and repeat customers, which is proof of our expertise and excellence in the field.


Wide Range of Pavers
There are a number of materials in different price ranges and styles, that can be used to cover driveways, and stamped concrete, gravel and asphalt are some of them. Poured concrete tends to crack and chip and is not able to withstand weather changes well, while asphalt wears out over time. Gravel shifts and is not a permanent option. With all this in view, pavers become the ideal choice for driveways in Apopka, FL. We have an impressive range of pavers that customers can choose from, such as: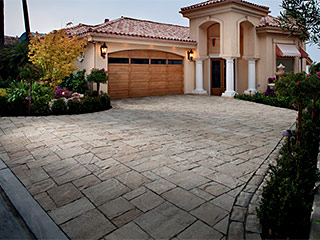 12x12 Slabs
Antiqued Paver
Appian Grande & Appian Stone
Aqua-Bric & Aquaflow
Bergerac & Bergerac Circle
Cambridge Cobble
Classico
Colony & Corinth
Dublin Cobble & Dublin Domino
Eco Dublin & Eco-Holland
Holland Paver Tile
Old World Paver
Urbana Paver Tile & Urbana Stone
Many More
Prefect Installation
Once you have chosen a particular style, design and color for your beautiful paver driveways, we will provide you with a quote based on the actual area where the installation has to be carried out. If you want similar pavers on the pathways and walkways that lead off or are adjacent to the main driveway, we can do that for you too. This lends a very cohesive look to the space and complements the look of the landscape and architecture of your home or office building to perfection.


The Benefits of Pavers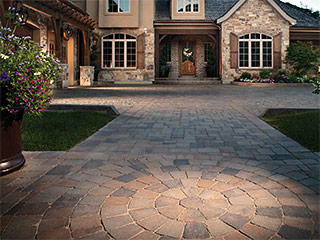 With years of experience under our belt, we have the expertise to design and install beautiful paver driveways to perfection. We are completely focused on providing customers with the highest quality products and the most expert installation. There are a number of benefits to using pavers:


Variety and versatility
Easy installation
Low – maintenance
High Strength and Durability
Easy repair if required
Ease of availability
Cost-effective
Aesthetically appealing

If you want the best installation of beautiful paver driveways anywhere in the region, contact Legacy Pavers on 407-645-3855 or via this online form. We will provide you with the most reasonable quotes and the best workmanship.