Flagstone
New England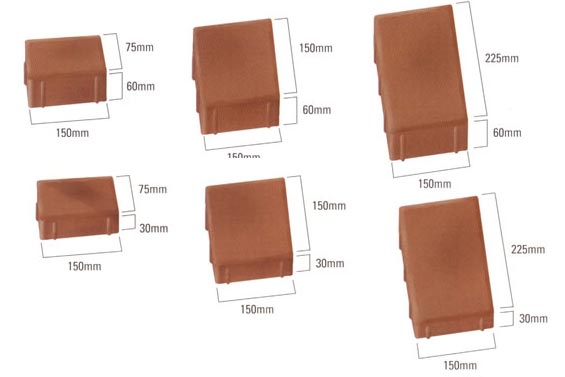 NEW ENGLAND
2 3/8", 1 3/16" *
THICKNESS
3" x 6", 6" x 6", 6" x 9" *
DIMENSIONS
Specs

Uneven chamfered edges. Blind spacer bars.
Meets ASTM specification C-936.
1.38 sets of 3 pieces per square foot.
34-3" x 6", 34-6" x 6", 33-6" x 9" Per 100 pieces.
Available only as 3 piece collection.
See product chart for English square footage and other information.
See Product color run sheet for available colors.

* English measurements are nominal. Exact dimensions are shown metrically as installed measurements.