Flagstone
Capitol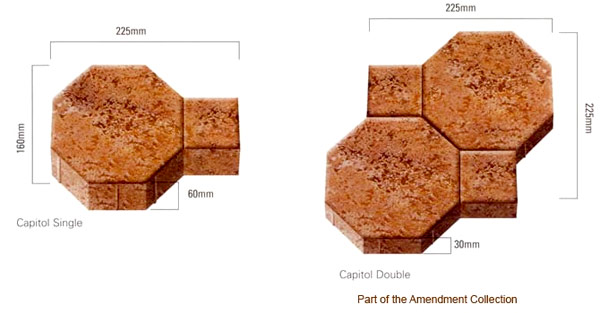 CAPITOL
1 3/16", 2 3/8" *
THICKNESS
DIMENSIONS
Specs

Chamfered edges. Blind spacer bars.
Meets ASTM specification C-936; 60mm thickness only.
30mm thickness for overlays of existing pedestrian hard surfaces only.
Single 3.7 pieces per square foot. Double 1.85 pieces per square foot.
See product chart for English square footage and other information.
See Product color run sheet for available colors.

* English measurements are nominal. Exact dimensions are shown metrically as installed measurements.