Flagstone
Remodel Coping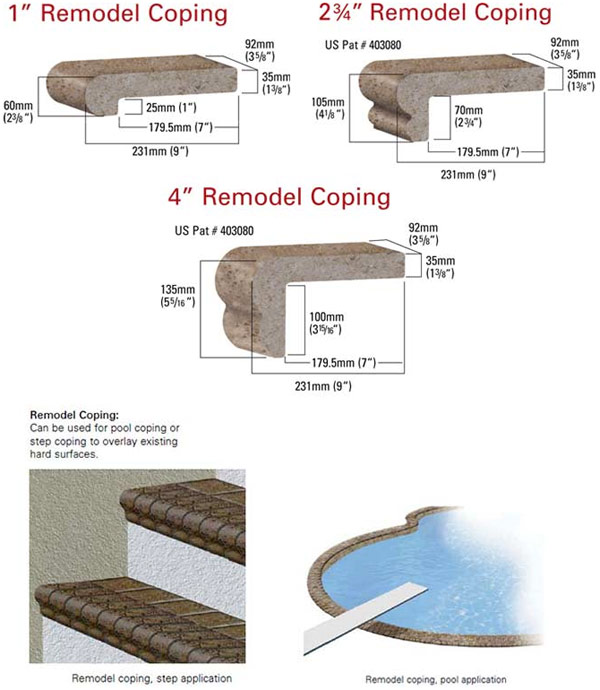 REMODEL COPING
1", 2 3/4", 3 15/16" *
THICKNESS
3 5/8" x 9" *
DIMENSIONS
Specs

Remodel coping for overlays of existing hard surfaces only.
See product chart for English square footage and other information.
See product color run sheet for available colors.
Allow 3 pieces per linear foot with 3/8" grout joint. Add additional pieces to order for corners, smaller grout joints, curves, bends,etc.

* English measurements are nominal. Exact dimensions are shown metrically as installed measurements.